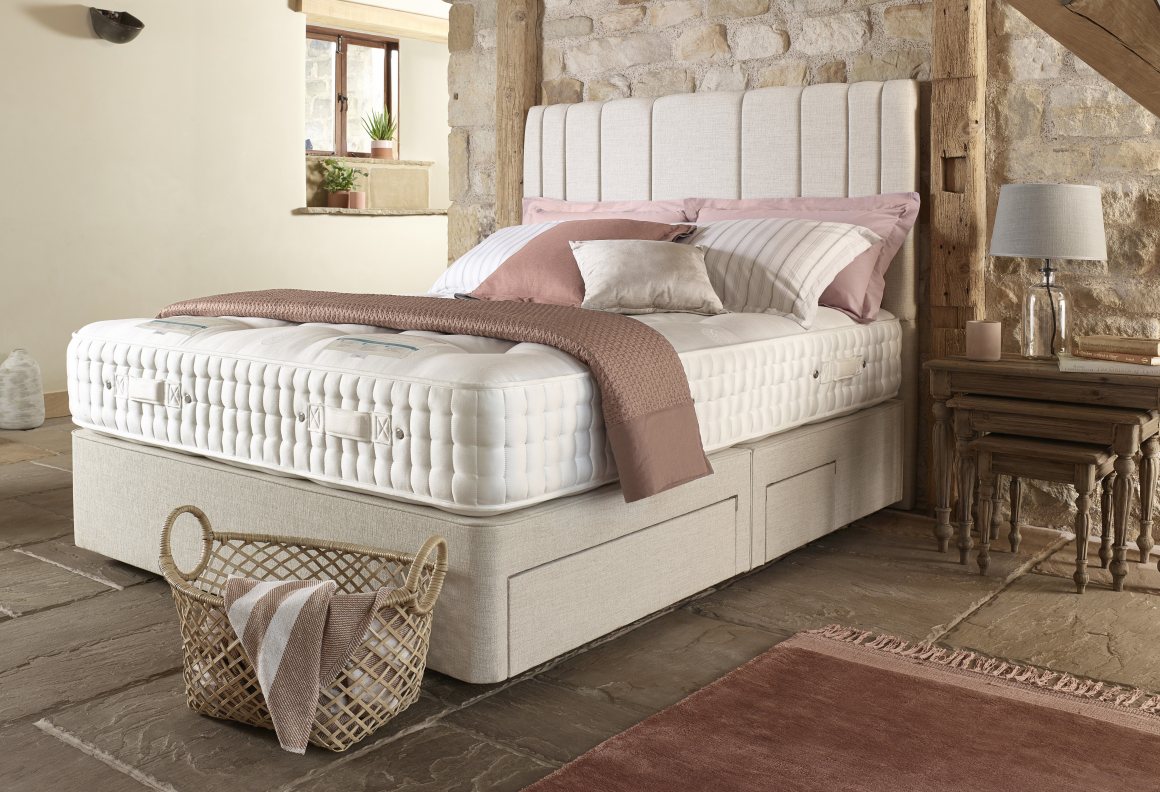 Sigford 16200 - Seasonal Turn
Exclusive to Fairway Furniture, the Dartmoor collection combines sumptuous mattresses with supportive and durable base units to give you a fantastic night's sleep. Because there is no standard person, the beds in the Dartmoor collection are not your standard beds, thanks to a host of features that can be tailored to suit your individual needs. Each mattress in the range is designed around you, down to the last stitch, for a completely bespoke night's sleep. All Dartmoor collection mattresses are handcrafted using the finest quality natural materials, such as wool, mohair and Egyptian cotton, as well as high density titanium alloy springs, which help to take comfort to a whole new level. Inside every bed are thousands of award-winning revolution springs, which adapt to your individual body shape, regardless of your sleeping position. The revolution springs are now 40% lighter than before, making your bed much easier to turn, helping to promote longevity and reduce wear. All bed bases in the Dartmoor collection are manufactured using UK timber, with a vertical ladder construction for increased durability and strength. With a host of fabrics to choose from, as well as a diverse choice of storage options, you can create a beautifully streamlined and polished look in your bedroom, to enjoy for many years to come. All mattresses and divan bases in the range are made in the UK.
Please
contact us
if you can't find what you're looking for.