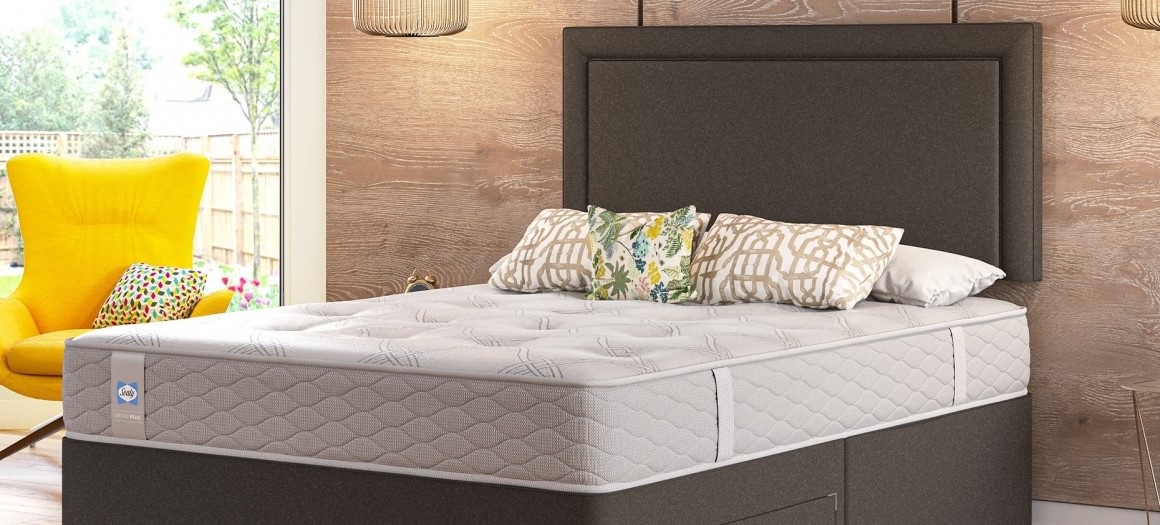 Fleetwith Ortho
The Sealy Fleetwith Ortho is the perfect option for those who struggle with aches and pains, thanks to its firmer levels of support. Sealy's bespoke PostureTech system is at the heart of the mattress, designed to provide long lasting and deep-down support. A Powerpack is located in the centre of the mattress for lumbar support and works alongside the springs to reduce any aches that are disturbing your sleep. All Sealy mattresses are hand crafted in Britain and come with a 5-year guarantee for extra peace of mind.
What are the advantages of the Fleetwith Ortho mattresses?
The Fleetwith Ortho Sealy mattress is designed to elevate your sleep experience to new heights of comfort and support:
Targeted Support: With its orthopaedic design, the mattress offers targeted support to promote proper spinal alignment, ensuring that your body is fully supported throughout the night. Say goodbye to morning aches and wake up feeling refreshed and rejuvenated, ready to embrace the day ahead.
Comfort: Designed with your comfort in mind, the Fleetwith Ortho Sealy mattress features sumptuous comfort layers that cradle your body, providing a layer of softness and relaxation. Sink into its plush surface and feel the stresses of the day melt away as you surrender to ultimate comfort.
Quality and Durability: Crafted with the finest materials and meticulous attention to detail, this mattress is built to last. Its robust structure ensures long-lasting performance, allowing you to enjoy the benefits of superior comfort for years to come. Invest in your sleep quality and enjoy the peace of mind that comes with a high-quality, durable mattress.

The best Fleetwith Ortho mattresses across South West England
At Fairway Furniture, we understand that choosing the right mattress is a personal journey. That's why we are proud to offer the Fleetwith Ortho Sealy mattress, a perfect blend of comfort, support, and durability. Transform your sleep experience and prioritise your well-being with a mattress that is designed to cater to your individual needs. Visit our stores across Newton Abbot, St Austell, Plymouth, and Tavistock to discover the Fleetwith Ortho Sealy mattress and indulge in a world of superior comfort and support.

---
Filter

---
---
---
---
---
---
---
---
---