---
---
Perfect relaxation from himolla.
We take comfort seriously here at Fairway Furniture, which is why we are proud stockists of the world renowned himolla sofa collection. Manufactured in Germany by skilled master craftsmen, you are ensured not only fantastic durability and reliability, but also exceptional design quality. Immerse yourself in relaxation, with both contemporary and traditional styles to suit any taste. A symphony of design and function, himolla boasts over 100 different leathers, as well as many individual fabrics so you can create your own unique suite. With a choice of himolla's ingenious recliner options, you can either recline at the touch of a button or use your own body to seamlessly glide into your ultimate relaxing position.
---
With our leathers, fabrics and different bases relaxation can be as individual as you
Everyone is different. Every piece of himolla's furniture is different too. Adjusted to your body size and individual expectations, every piece offers unbelievable potential for pure relaxation. Here at Fairway Furniture, we carry a vast selection of styles available in a wide choice of leathers and fabrics, all just waiting for you to bring your vision together. You can choose from the following models, which are available to view in our stores:
---
Glide into the ultimate in relaxation
Specially designed with your relaxation in mind, the Cumuly recliner option offers an easy to use recliner and integrated footstool mechanism, using the weight of your body to glide effortlessly into a reclining position. Models such as the Mosel chair combine beautiful and elegant design with state of the art reclining actions for the ultimate in relaxation.
For those short on space, himolla offers fantastic compact models, which hug the wall whilst still being able to recline. The modern Brent collection is available as either a space saver wall hugger or a regular recliner in a range of luxurious fabrics to suit your style perfectly. The wall hugger still allows you to recline fully, without the need for space behind the sofa, making it a fantastic option for the smaller home.
With fantastic optional extras, such as a battery pack and charger, compatible with certain models, to make your power recliner wireless, and a limited 5-year guarantee for added peace of mind, form truly meets function for practical, luxurious comfort.
---
Curved Sofas
Integrated recliner chairs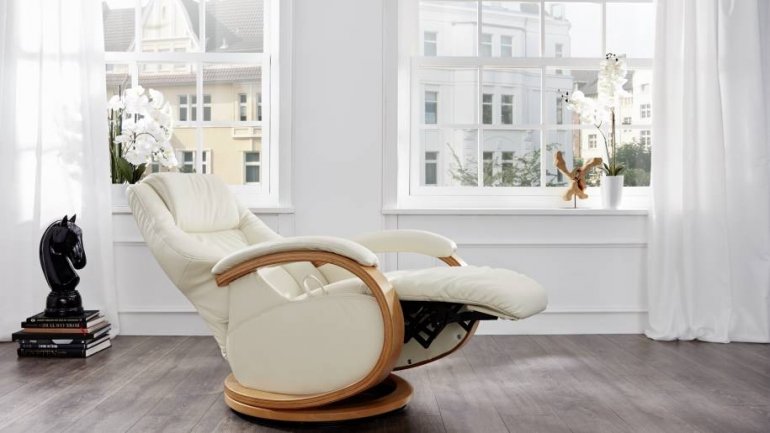 ---
Lift & rise chairs
Recliner swivel chairs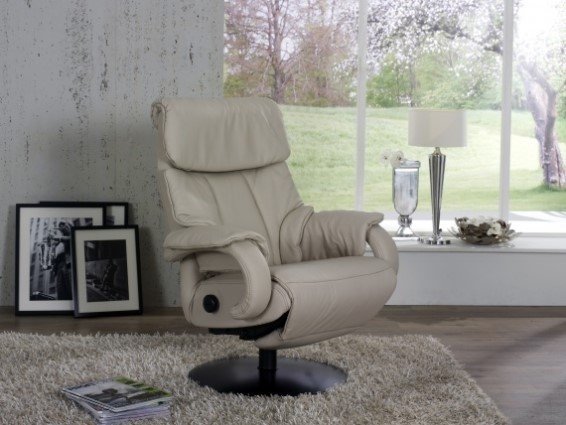 ---
Sofas and chairs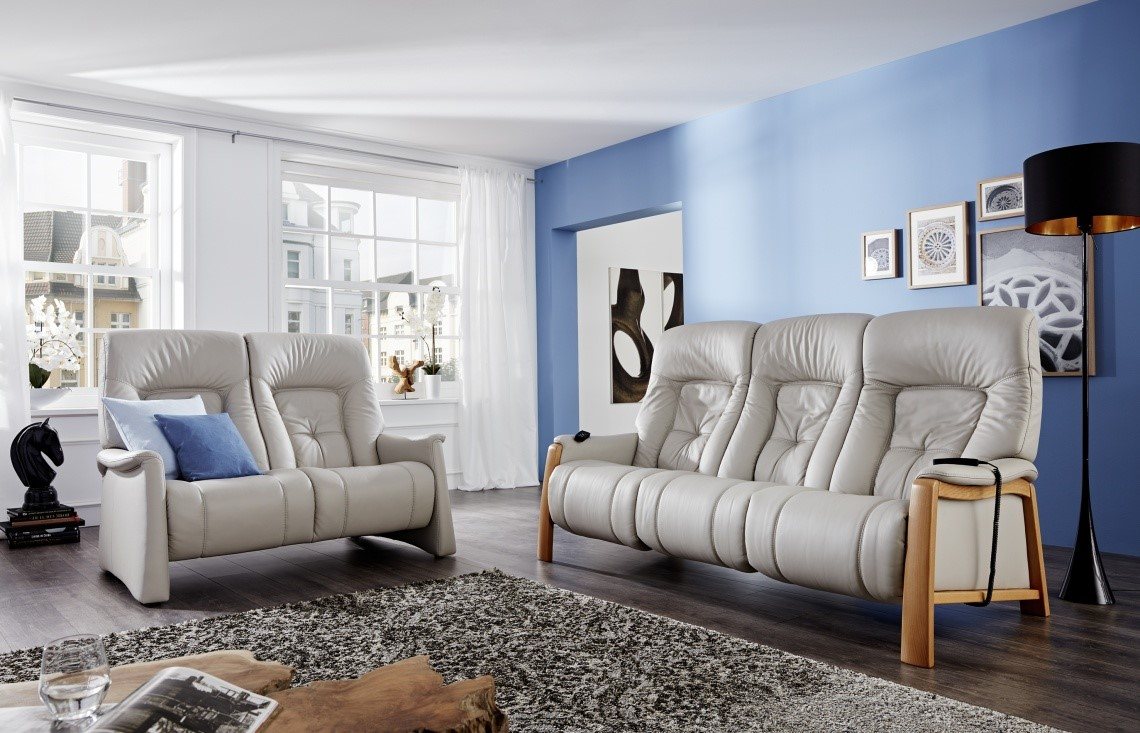 ---