Our Covid-19 measures from Thursday 27th January 2022
In line with Government rules, face coverings will no longer be mandatory in store, rather it is a matter of personal choice for both our customers and our staff. Should you wish for our store teams to put on a mask before approaching you please let us know and we are happy to accommodate this for you.
Our number one priority as a 165 year old family owned business has always been to maintain the safety and wellbeing of all our customers and hard working staff, whether that is in store or during delivery of furniture, beds or flooring.
As the pandemic has unfolded, we have continually updated our operating processes in line with current restrictions, and we thank you for all your support and understanding.
---
---
Our stores are open
All our stores are open as normal and we continue to provide an environment in which you can continue to 'shop safely'. We continue to make small adjustments to our Covid-19 protection measures and these are detailed both her and in store.
Other measures that are now routinely in place include:
Hand sanitising stations at customer entrances and around the store

All display models - from sofas to beds, dining furniture to bedrooms - are being sanitised with the unique Sanitiser+ system from Staingard on a regular basis

Stores are being cleaned with increased frequency, especially key touchpoints such as toilets and in store payment devices

Customer service desks have been fitted with protective screens
Please click here for more information
---
---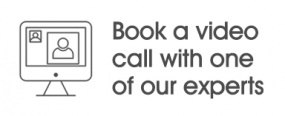 ---
If you need help with placing an online order, simply call 01752 408941 during our normal opening hours and one of our team will be happy to assist you.
Alternatively, you can choose what you want to order online and then call your local store and they will take your order over the telephone.
If you need advice before deciding, they can help with that too. We offer a video consultation service, where you can have a personal shopping trip of our products all from the comfort of your own home. Find out more and book your appointment here.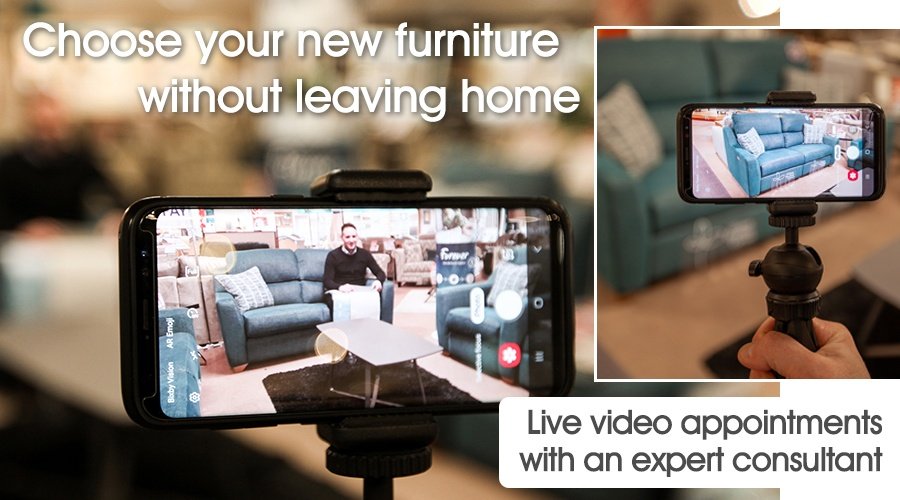 ---
---
Customer Deliveries - operating as normal
We have worked hard to ensure that our delivery processes are compliant with the 'Covid Secure' standards set-out by the UK Government guidance.
This includes regular Covid-19 testing of our delivery teams so that we can keep you safe and offer added peace of mind.
We are continue to deliver as normal to customers using our 'contactless' delivery protocols, which enable us to ensure both the customer and our staff remain safe. Here is how the process works:
You will be called to arrange a delivery date
You will be asked to confirm that noone in your household is currently displaying any symptoms of Covid-19
A delivery date will be agreed and we will then advise you on the evening before delivery (by text message, email or automated call) of the 90 minute delivery time window
On the day of delivery, the team will telephone you to confirm they have arrived at your home
They will then stand at least 2m from your property entrance and ask you to confirm again that there is still noone in your household currently displaying any Covid-19 symptoms
They will request that you explain where you want your furniture, and then ask that you ensure that you and anyone else in your household refrain from coming within 2 metres while they make the delivery - ideally you should stay in a separate room
The delivery team will then photograph the items in-situ in your home as proof of delivery and leave your property when finished
For customers not wishing us to make a delivery into their home, we offer the option to have the goods delivered to the front door or other suitable and easily accessible entrance instead.
---
---
Important information regarding current delivery lead times
How accurate are the lead times stated at the time of ordering?
We check with our suppliers weekly to confirm the latest lead times – these however are only estimates and are subject to circumstances outside our control as the retailer. Lead times are currently considerably longer than usual and in some cases we have allowed additional time for contingency delays where we know there are additional factors affecting delivery, such as shipping delays caused by lack of capacity on major shipping routes.
You have told me my order is delayed – why?
Due to the unique challenges of Covid-19, our suppliers are dealing with exceptional shortages of component parts. Supplies are erratic and sometimes suppliers order raw materials only for them not to arrive. The high volume of orders taken this year - as well as the reduced manufacturing capacity (by as much as 50%) resulting from social distancing in production plants - has exacerbated this issue.
Will the situation get better soon?
This is very difficult to answer. In some cases, suppliers have found alternative sources of raw materials, but in the case of upholstery especially, a national shortage of foam is holding up production for many suppliers. Until such time as the supply chain adapts to this, we do not envisage any significant improvement – indeed, we have actually seen lead times get longer over the past 12 weeks as the issues in the supply chain have become more acute.
When do you know my order will be late?
We commit to contacting customers as soon as we find out that an order is going to exceed the original stated delivery time estimate – we appreciate that looking forward to your new furniture is exciting! Given the current issues with the supply chain however, we are often only being told by suppliers that orders will be late a few days before the order should arrive into our distribution centres, rather than much earlier in the production cycle. This is due to the delays in the 'just in time' supply of the raw materials, meaning that materials are not available for scheduled production slots.
---
Carpet Fitting & Installation Services - operating as normal
As with normal furniture deliveries to customers, we will continue to operate our carpet fitting and other installation services to as near normal schedules as possible, subject to fitting team availability.
Our installation teams will continue to observe the 'Covid Secure' standards as set-out in UK Government guidance.
If however you feel that you would rather cancel and reschedule your carpet fitting or installation, then please contact the team at the store from where you made your purchase and they will be happy to help rearrange your appointment.
---